The Lindley House

The Thomas Elwood Lindley House circa 1852, was built on land granted in 1812 to Jonathan Lindley (1756-1828) when he left North Carolina to settle in Orange County. Jonathan was the grandfather of Thomas Elwood Lindley (1825-1900), an influential Quaker. He served in the State Legislature at Indiana's first Capitol in Corydon. The property remained in the Lindley Family until it was deeded to the Orange County Historical Society in 1974 by the great-great-grandson, H. Carl Thompson and Dorothy Farlow Thompson.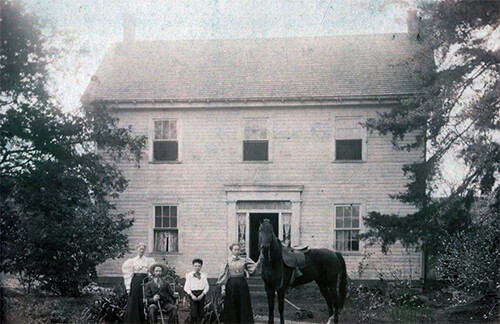 The house is restored to reflect the period of the mid 1850s to the 1860s when it was used as a farm home. It was listed on the National Register of Historic Places in 1985. Included are a corner cupboard, washing machine, spinning wheel, baby crib and pump organ. The front porch step features a large semi-circle millstone from an 1800's. gristmill.
About Thomas Elwood Lindley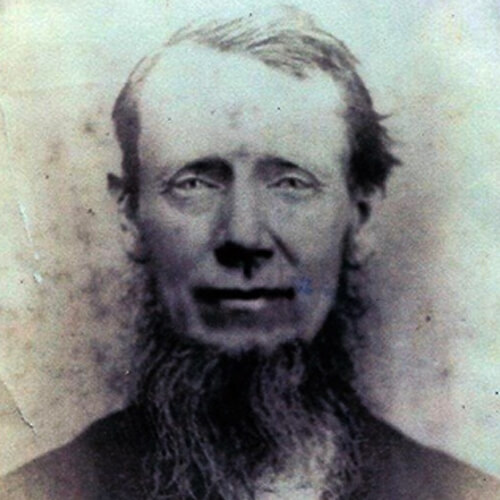 Thomas Elwood Lindley was born in Orange County on September 5, 1825 to Thomas and Amy Thompson Lindley. He was the grandson of early Orange County settler Jonathan Lindley. Thomas was the youngest of six children: William, John, Mary, Jonathan, Samuel T., and Thomas Elwood.
On June 14, 1851, he married Mahala Newsom (1831-1879), daughter of Joel and Penniah Woodward. Thomas and Mahala had five children: Calvin, Francis, Alma Ann, and Addie. Mahala died on September 20, 1879.
On March 16, 1900 Thomas Elwood Lindley died at his Paoli farmhouse of heart failure. He was 75 years old. His death certificate reveals that his attending physician was Dr. Laban Lindley, a cousin. Thomas is buried with his wife Mahala in the historic Newberry Cemetery, located just to the west of Paoli.
Schedule a Visit to The Lindley House
The house, located just off the Hwy. 150 West on Willow Creek Rd. in Paoli is available for tours in season by appointment only. To schedule a tour, call: (812) 653 1212 or email Robert F. Henderson, President: This email address is being protected from spambots. You need JavaScript enabled to view it.
Make a Donation to Support our Mission